The Power Of Documentation 2
In my previous blog I discussed the basic advantages of effective documentation for self employed business entities. Today I will provide various examples of documentation to use for implementing/maintaining good records.
EXAMPLES OF DOCUMENTATION
BUSINESS PLAN
A business plan is a written document describing the type of business, sales and marketing strategy, financial summary, and contains a projected profit and loss statement. A business plan is also a road map that provides directions so a business can plan its future and help it avoid bumps (x factors) in the road. Any business, regardless of size, should have a bona fide plan in place.
BRAND GUIDELINES & BRAND TEMPLATES
Presuming you have a logo, it will benefit the Owner to apply his/her brand appropriately. Make yourself a bran ambassador with an effective brand guidelines document.
These guidelines can easily be located on the internet.
SOCIAL Media
Social media can be a fertile ground for planning and reporting on your strategy. Get started with a grid for managing your posting strategy and calendar.
DIGITAL MARKETING STRATEGY
Digital marketing channels often have shared ownership across organizations. This "strength in numbers" scenario will provide Owners with additional exposure to potential clients.
YEARLY REPORTING
Yearly reporting relates directly to broad organizational goals. In addition, the documentation track year to year comparisons. This report should be in concert with the entity's business plan. The document can take the form of an Annual Report and/or Executive Summary
These documentation routes should enhance your chances to long-term financial health.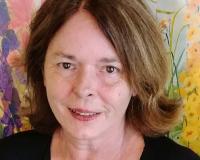 Author:
Judith McGann
Phone:
484-788-2699
Dated:
July 30th 2018
Views:
624
About Judith: ...